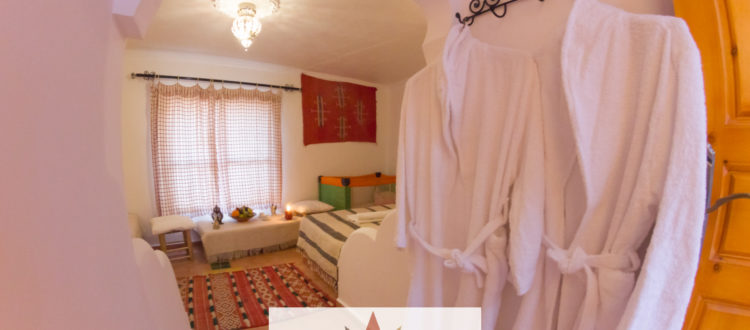 Welcome to Dar Ahlam Hotel
Welcome to Dar Ahlam Hotel.
We warmly host you in our cozy and beautiful guest house Dar Ahlam Dades, located in Ait Ouffi at the 25 Km of Boumalne Dades – Tinghir.
Find yourself in a chaming, familiar space with very attractive spaces finely decorated with delicate taste mixed with touches of unique Berber style.
Our location allows you to discover the heart of Dades Valley, finding incredible mountains with rare rock formations and the Dades River right in front of Dar Ahlam Dades. Have a promenade through the road to encounter local Berber people and the authentic culture.
Marhaba!